This post is also available in: Deutsch
7

min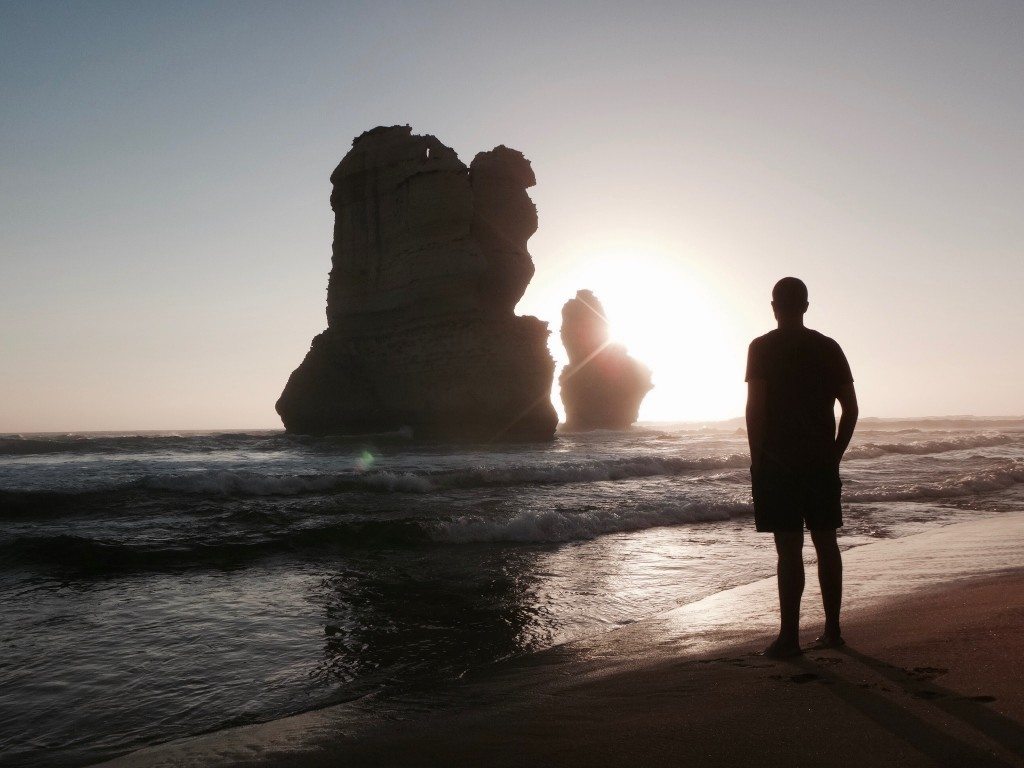 Be it a small city trip with typical sightseeing or a search for yourself in Hawaii. Traveling has influenced me a lot over the years.
What have I learned and how has it changed me? What does travel mean and what does all the effort bring?
Discover the world
This will most likely be the first reason why you pack your bags and move into the wide world.
No matter if city, country, beach, nature or mountain. The world is a wonderful place and offers you things that will make your brave adventurer heart beat faster. The great thing is that you not only discover the world, but also experience true self-discovery.
Extending comfort zone
Of course, it is most comfortable to stay within your own four walls and not to face any challenges. But is this really what you call life? Journeys of self-discovery go differently.
Go out and face new obstacles and hurdles. This is the only way to grow as a person and to strengthen your self-confidence.
Abolish prejudices
Unfortunately, we live in a time in which we often think we have our own opinions. However, this is often influenced by media and marketing campaigns.
Are the people over there really all like what we hear in the news? Are all the prejudices true?
No!
Most of the time, the image that is conveyed to you is simply not correct. To find that out for yourself, you have to go out, discover, get to know, get rid of prejudices.
Meeting new people
Travel the world and meet like-minded people. This is the cherry on top of the whipped cream of every journey.
Nowhere do you have a better opportunity to meet people who are like you. Who knows, maybe there'll be more. No matter what you think "more" means to you now. Rascals!
Living the adventure
Skydiving, shark diving, bungee jumping. These are experiences I will remember all my life and which made me feel damned alive!
Let your life be an adventure!
Even if you like it a bit quieter – travelling the world can be adventure enough. Don't miss your life and find yourself!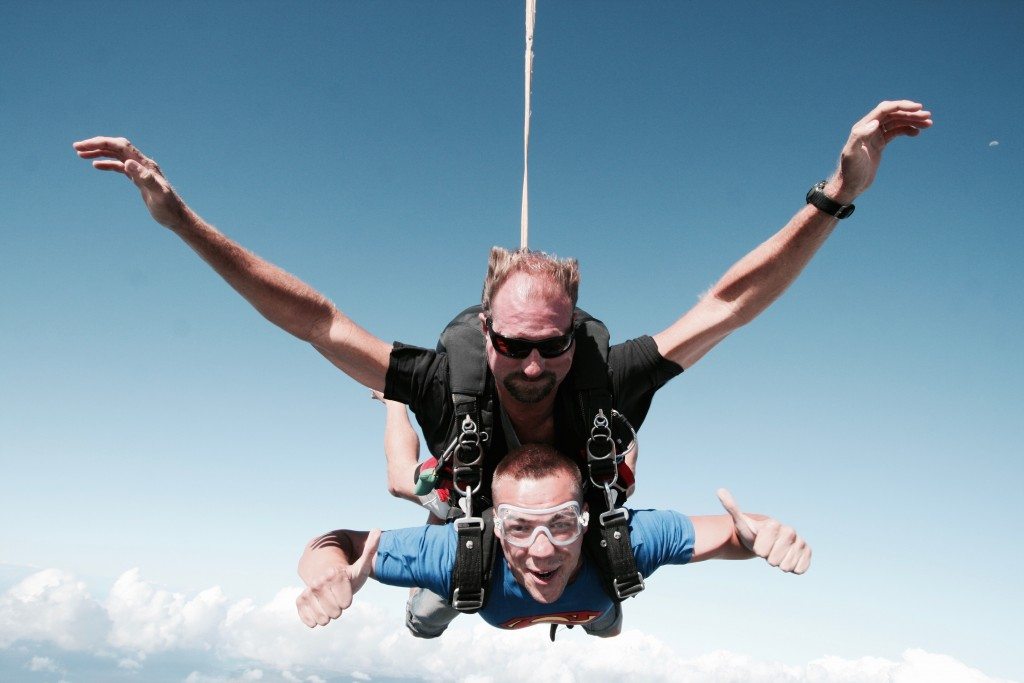 Breaking out of the hamster wheel
Five days a week in a halfway interesting job? Then you should consider yourself lucky.
Nevertheless, everyone needs a break from everyday life, from normal life, that we can live by example.
Pack your things and go away! You will come back with a different world view – no matter to what extent.
Relativize problems
You feel bad because someone else has something and you don't? Or are you dissatisfied with a certain physical characteristic? It's best to forget all that as soon as possible.
One thing becomes clear to you when you are travelling: Your problems are often nothing compared to what some people in distant countries have to struggle with. When you see different things in the world, you quickly realize how well we are doing here.
Thanks State, even if you're not my father!
Becoming an interesting person
No, I'm not saying you can't be without travel. However, personally I am always fascinated when I listen to people about their latest travel adventures.
There's something magical about it.
Improve language skills
Nowhere else are you so often almost forced to speak a foreign language as when you are travelling.
It is best to talk to other travellers or the staff as much as possible. Inform yourself about everything, no matter how important it is.
People like to be asked for your opinion. You can learn something and meet great people in the process.
"I've been there" feeling
Do you know the feeling: You look at a movie or a documentary film, or a picture and you see this one place where you have really been?
This warm feeling of familiarity and closeness is one of the little pleasures that travelling gives me in retrospect.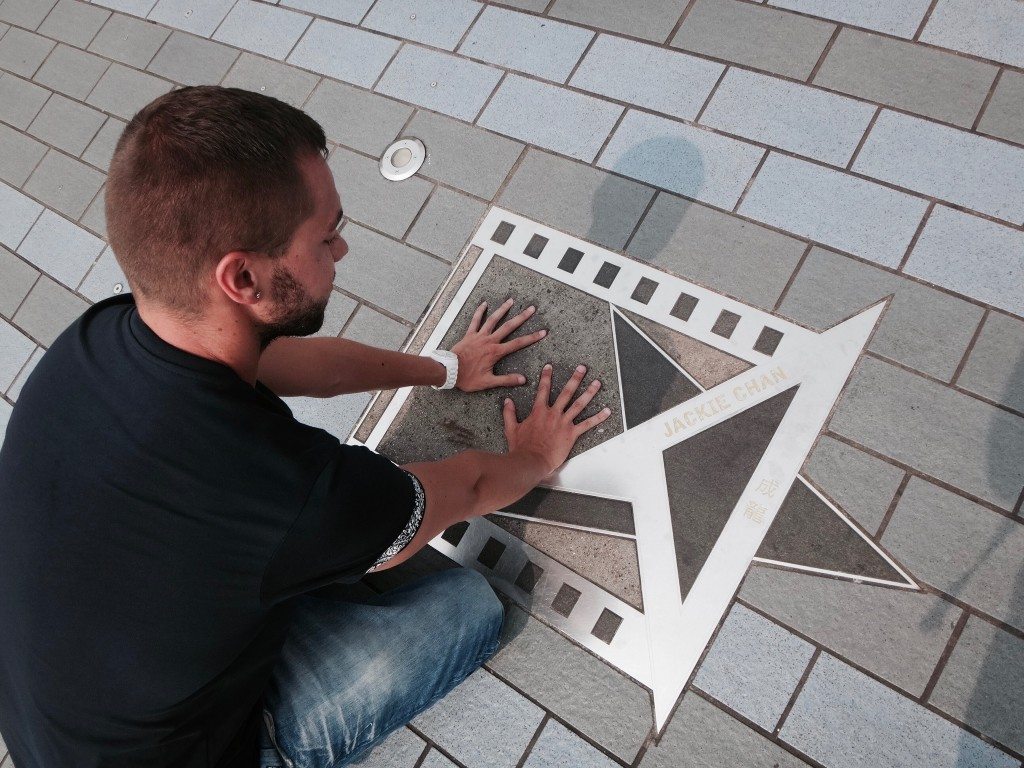 Broaden your horizon
No matter what the field. Human, professional or otherwise.
When you travel you will always discover great new things that will inspire you or renew and expand your opinion about something or someone.
Feeling globalization
In these minutes, while you are reading this article, so many beautiful things happen in the world, as well as unfortunately less beautiful things. This fact is something you tend to ignore in your everyday life. When you travel the world, you will always have experiences and see things that give you the global feeling of a common world again.
Life career advantage
A language stay in the USA or a year on a plantation in Australia?
Either way, it will be great on your professional resume. This is one of the things that could speak for you the next time you look for a job.
Collect memories
Whether Hawaii or Frankfurt. All over the world I have experienced unforgettable moments that I would not want to miss anymore.
Moments for life. Forever in my heart.
Become happy
Sure, happiness is a matter of definition!
A journey of self-discovery means happiness. For me.
I have always been convinced that my happiness lies in earning lots of money, driving a great car and having a model as a girlfriend. After all the footprints I left in the wide world, it became more and more clear to me that this is not so.
Traveling is a great way to find out what makes you really happy.
Ok, maybe a model would make me happy after all – but she would have to like to travel!
A journey of self-discovery means switching off
You can best switch off from the outside world when you are on the move. Just turn off all distraction media and gadgets and watch the world go by. This is how a journey of self-discovery begins.
Then you also hate the time needed to think about yourself and your life. An ideal way to find out who you really are and what you want from life.
Find yourself!
Fragen oder Anmerkungen?
Hast du noch weitere Fragen offen, die im Artikel nicht beantwortet wurden? Du kannst mir diese jederzeit gerne in den Kommentaren stellen. Ebenfalls würde mich deine Ansicht zum Thema interessieren. Hinterlasse mir einen Kommentar und lass uns darüber diskutieren.