This post is also available in: Deutsch
12

min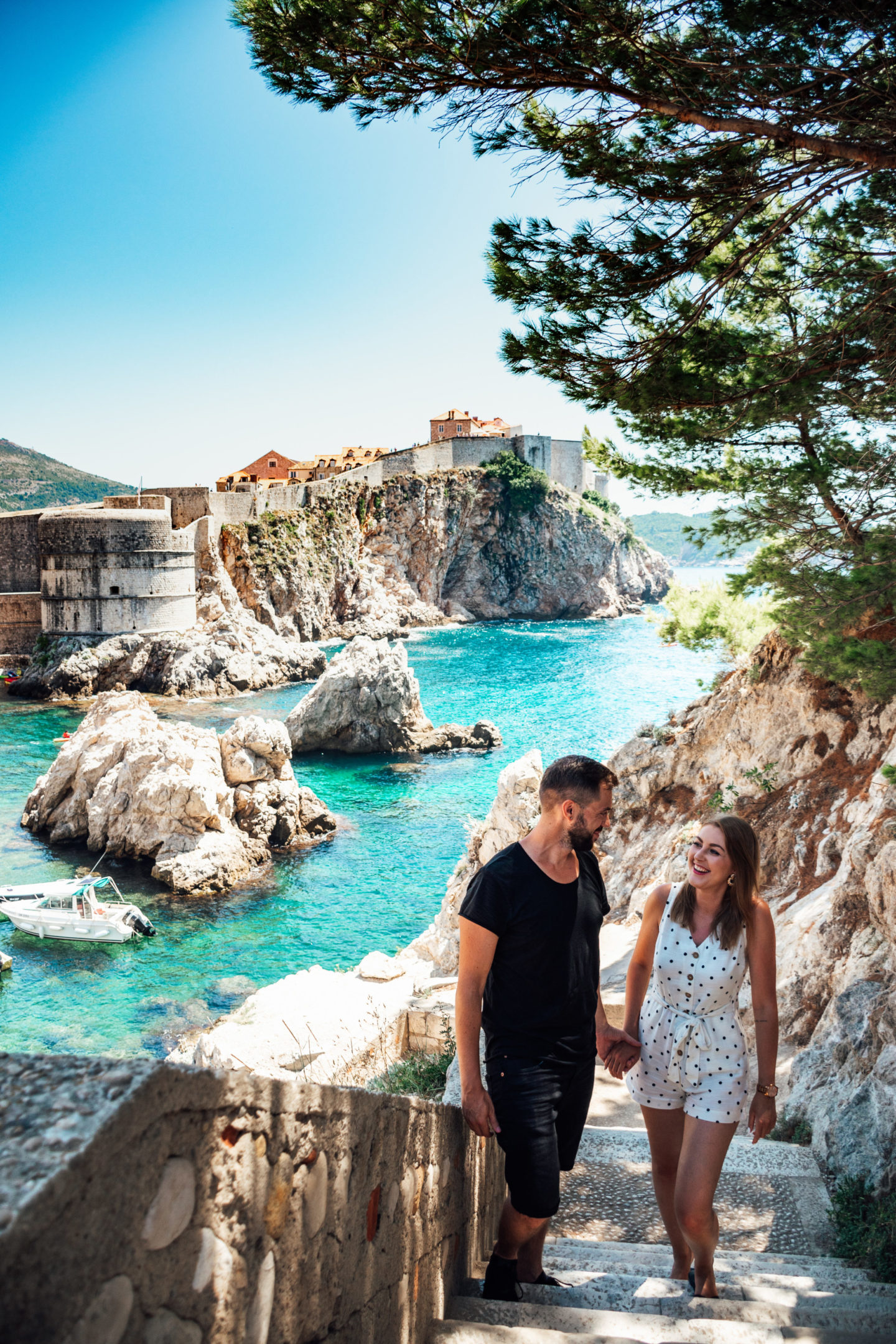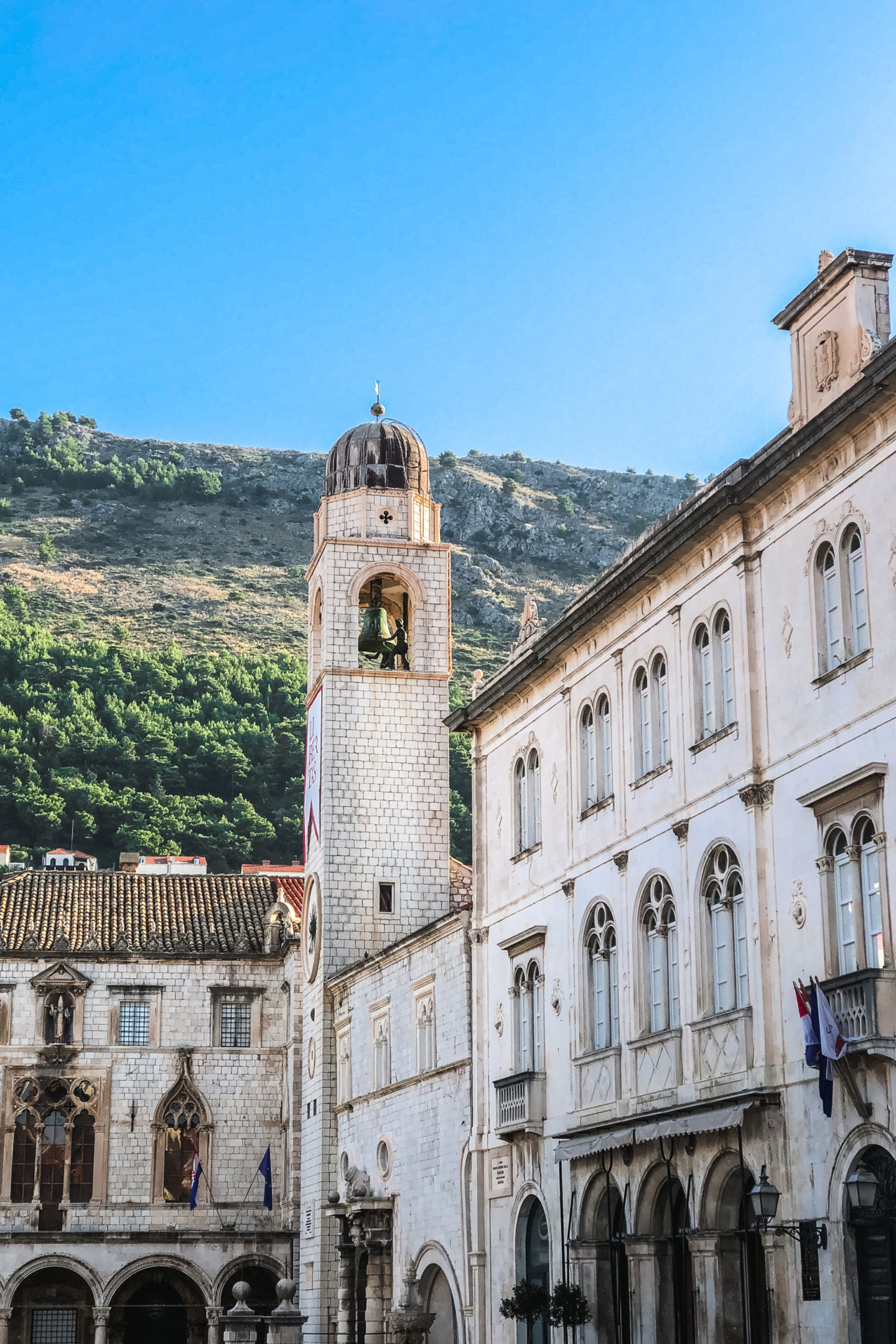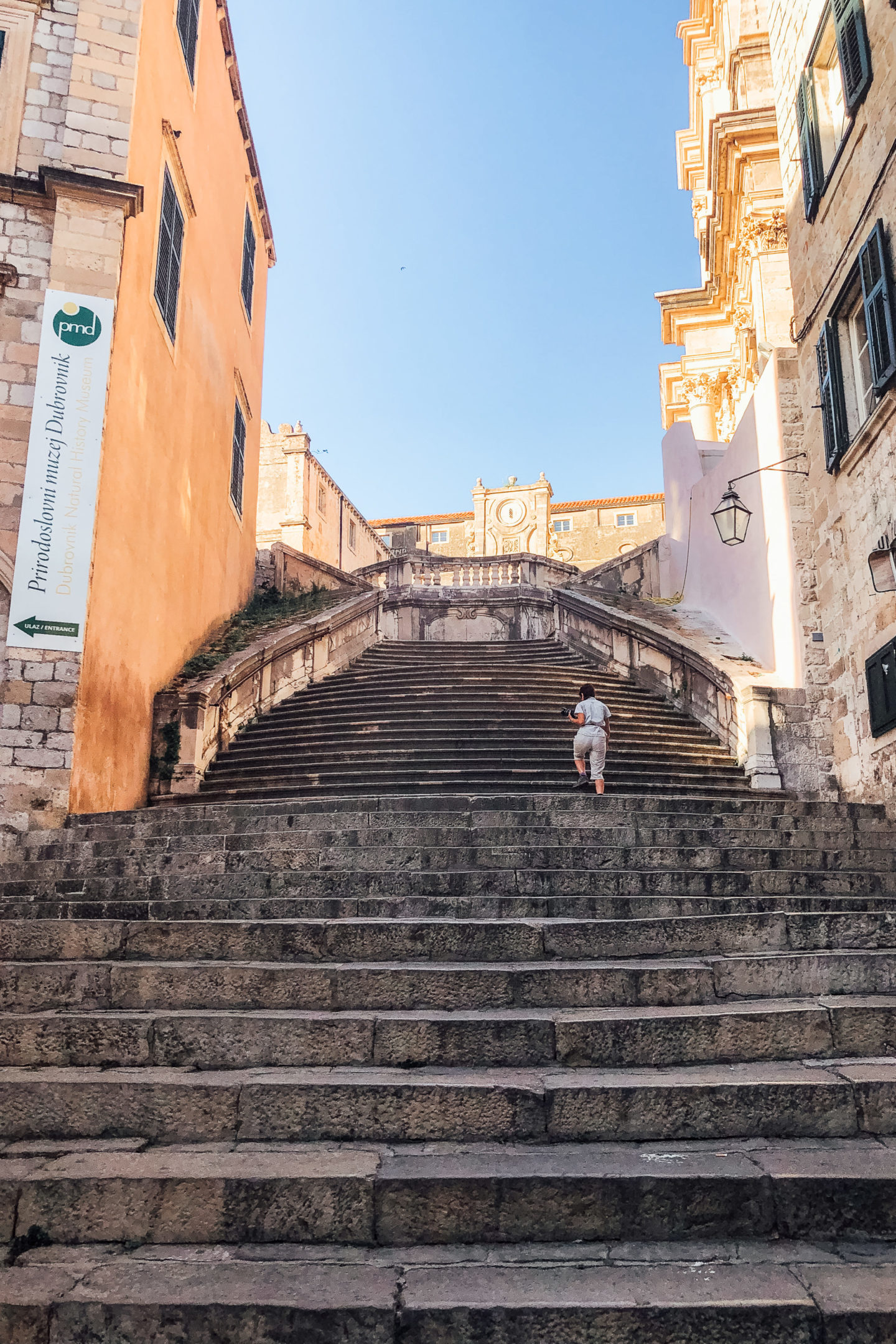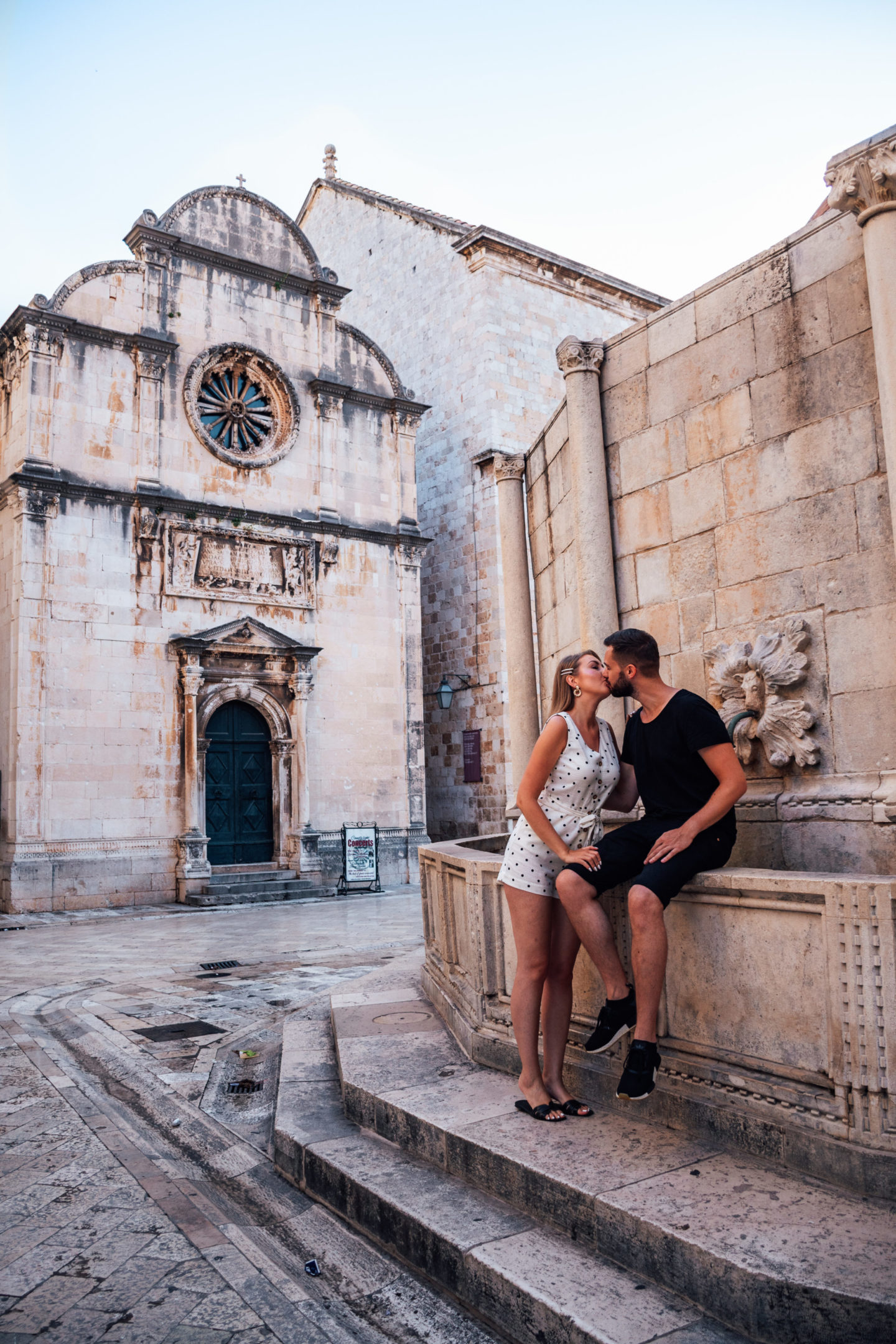 Dubrovnik is certainly one of the most famous places in Croatia and has gained international fame through Star Wars and especially Game of Thrones. The Old Town has been used for many scenes as it has a medieval touch even today.
I have always wanted to visit Dubrovnik myself. Long before she had the degree of popularity she enjoys today. Since I was born in Croatia, Dubrovnik was well known to me for its breathtaking beauty and unmistakable architecture.
However, I had never managed to visit the city myself. This is mainly due to the fact that it is located at the very top in the south of Croatia and that a car trip lasts half an eternity, especially in summer.
But this time it was finally so far and I could finally fulfill my dream together with my girlfriend. During our Balkan Roadtrip we continued to Dubrovnik after our stopover in Kotor.
Journey to Dubrovnik
Those who want to book a room in Dubrovnik relatively spontaneously during the high season will probably not find anything cheap. Of course there are some hotels in good locations, but for the money I prefer things that contain more than just a soft bed.
That's why we found a cosy apartment in Mali Zaton via Airbnb. The old town of Dubrovnik was only 10-15 minutes away by car, but the rent was with 63.- € per night about 2-3 times cheaper than a room directly in Dubrovnik.
Although we decided to stay in Mali Zaton mainly for financial reasons, we finally liked it very much. In the immediate vicinity, about 3 minutes on foot away, we could already relax our soul on the beach and cool down in the wonderfully clean sea water.
By the way, you can also enjoy life on Banje Beach directly in front of the old town of Dubrovnik. However, the beach is very popular and well visited. You can also expect a price of 200 kuna for two loungers. That makes about 27.- €. You don't treat yourself to anything else.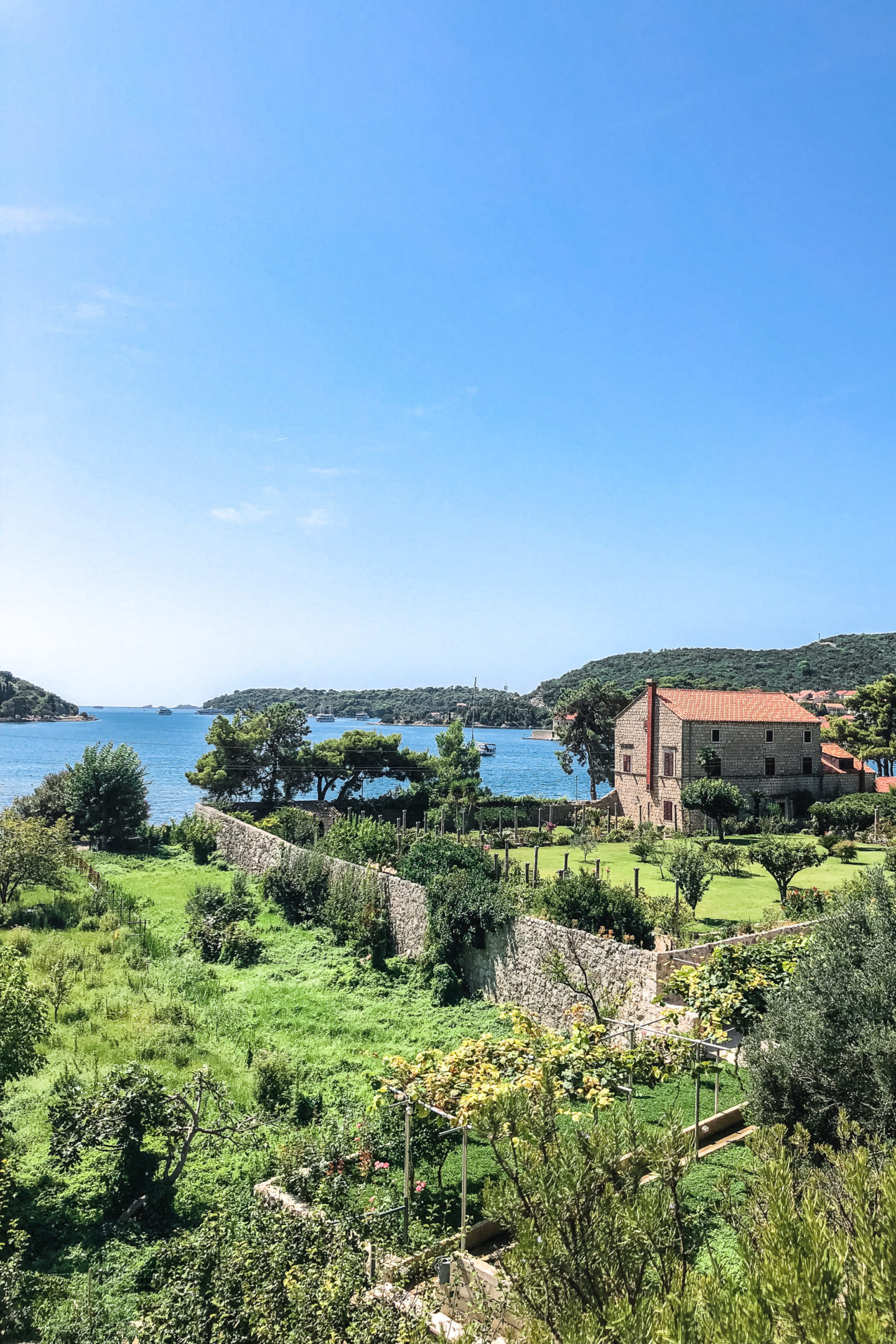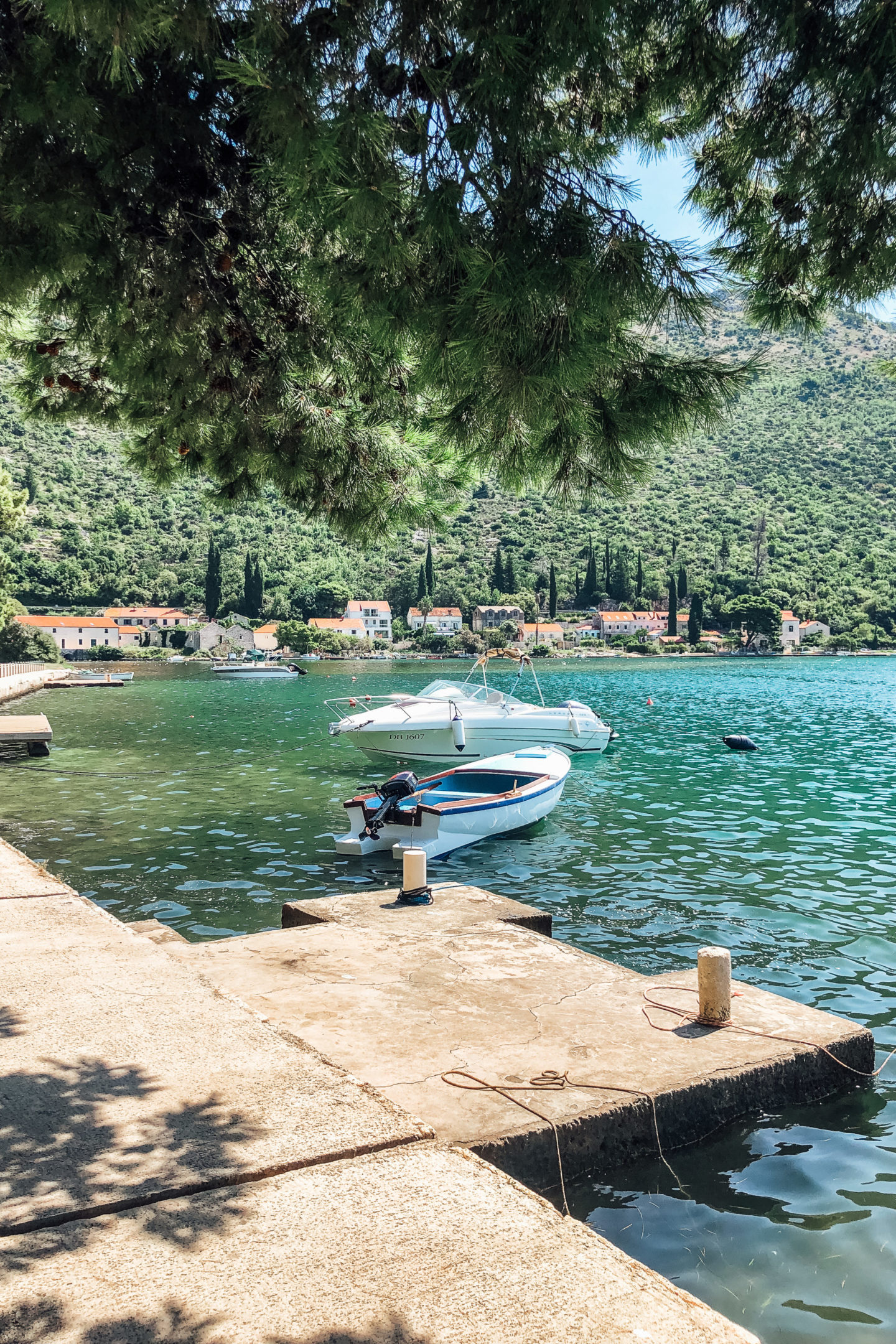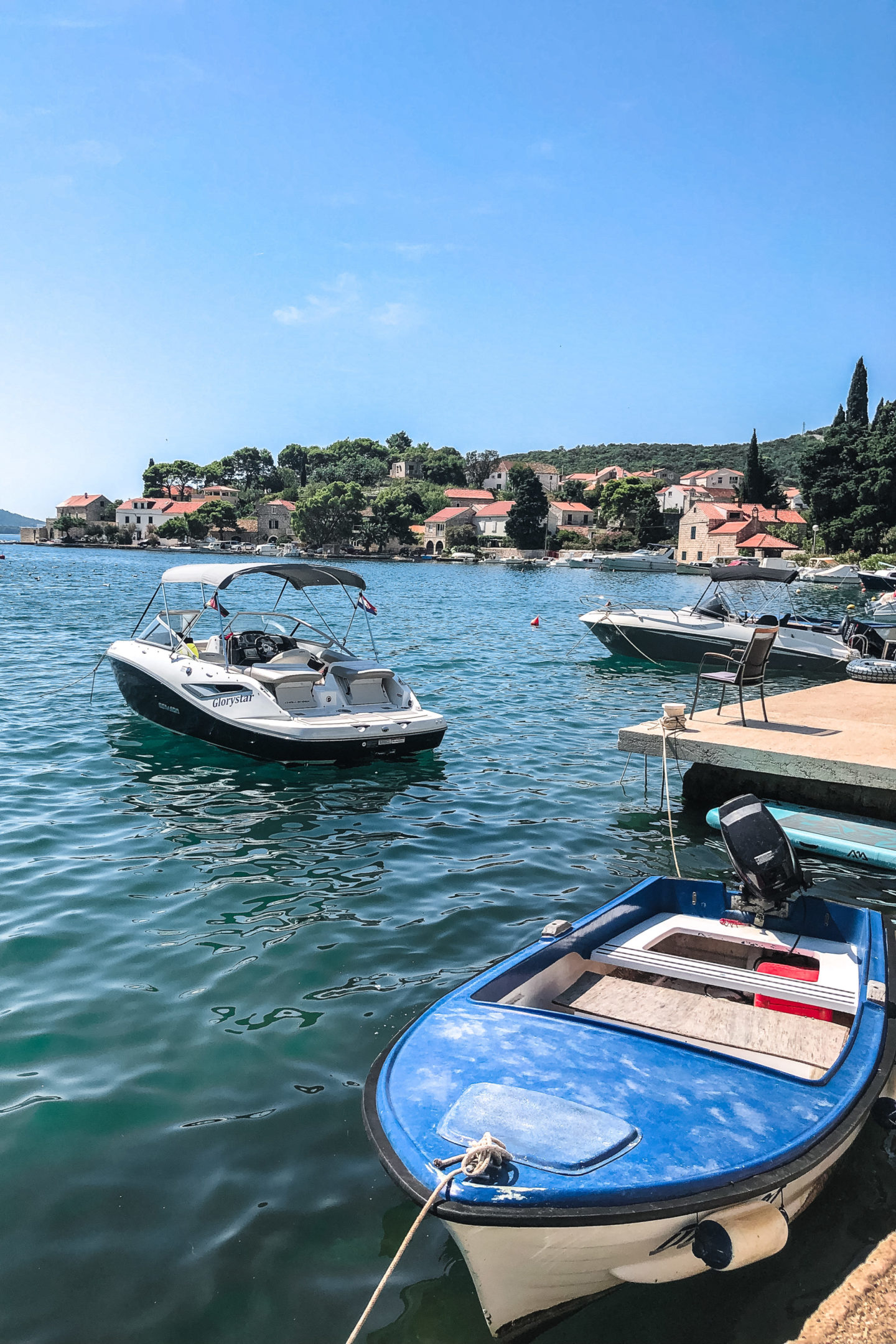 Arrival in Dubrovnik
The approach to the old town of Dubrovnik is beautiful. For example, if you come from the south towards Dubrovnik, you will enjoy what is probably the most famous view of Dubrovnik's old town. We happened to be lucky enough to see the sunset over the city just in time and unexpectedly.
An unforgettably beautiful and breathtaking moment.
As already with the rooms, the location with parking in Dubrovnik doesn't really look better. There are numerous parking garages available, but they quickly fill up and demand incredibly high prices.
Due to the personal recommendation of our host, I can only pass on in no case in Old Town Parking your car. On the one hand, because the parking spaces are very, very quickly gone and you probably end up in an endless loop looking for a free space.
On the other hand, because the local prices are simply abnormally high. A proud 75 kuna per hour is charged here. That's the equivalent of 10 € per hour!
Just cheeky!
We have always parked in Gruz Port Parking, where the hour costs 20 kuna, that's about 2.70 €. It's still a lot, but comparatively a bargain with Old Town Parking. The disadvantage here is that this parking at the harbour is about 3km outside the old town and therefore a bus ride will be necessary.
The bus ride costs 30 Kuna or 4 € for a return ticket. Also not little, however, it is worth it on the day seen much more. In the end you will stay in the old town for several hours and you will be happy not to get 10.- € for the parking place every hour.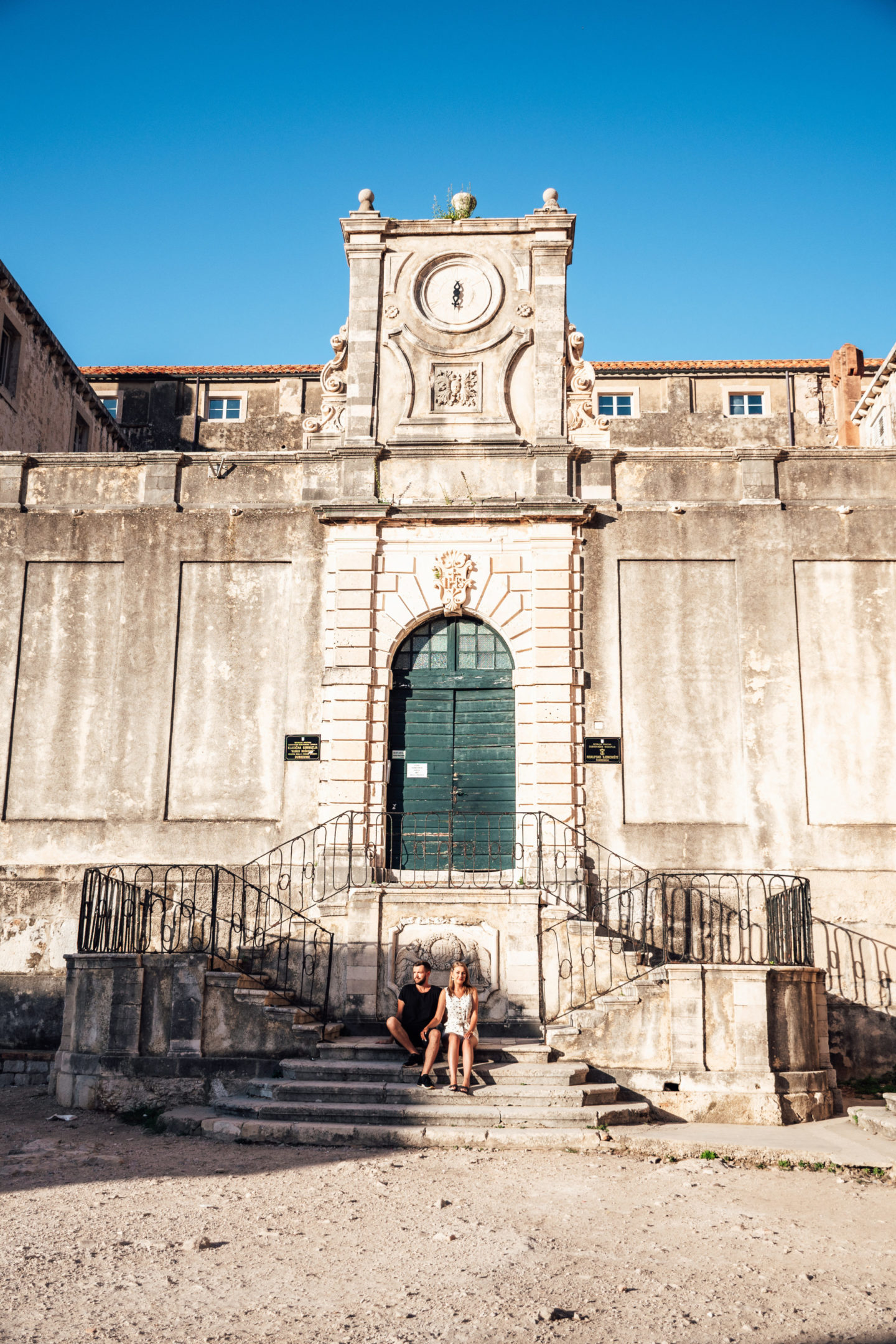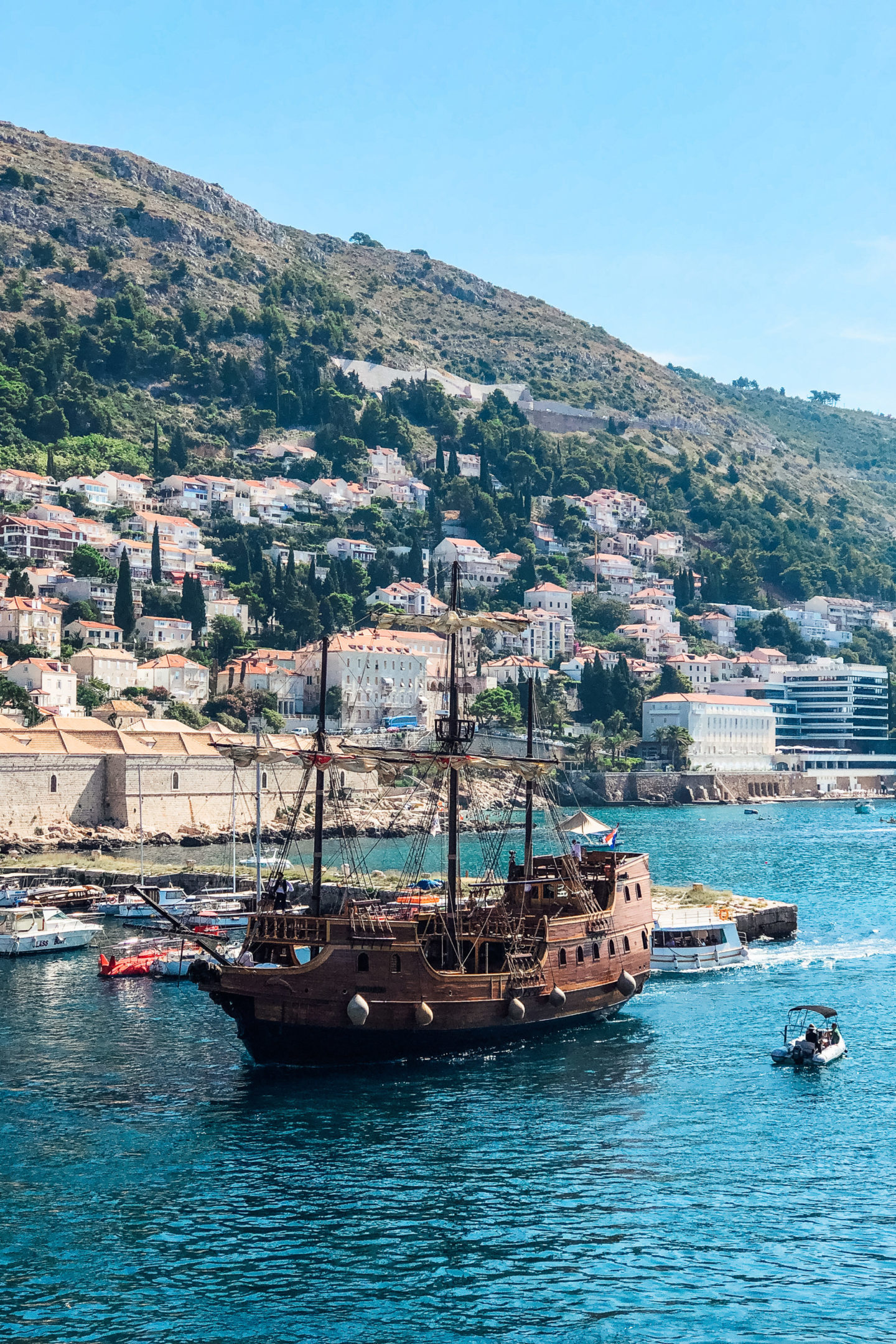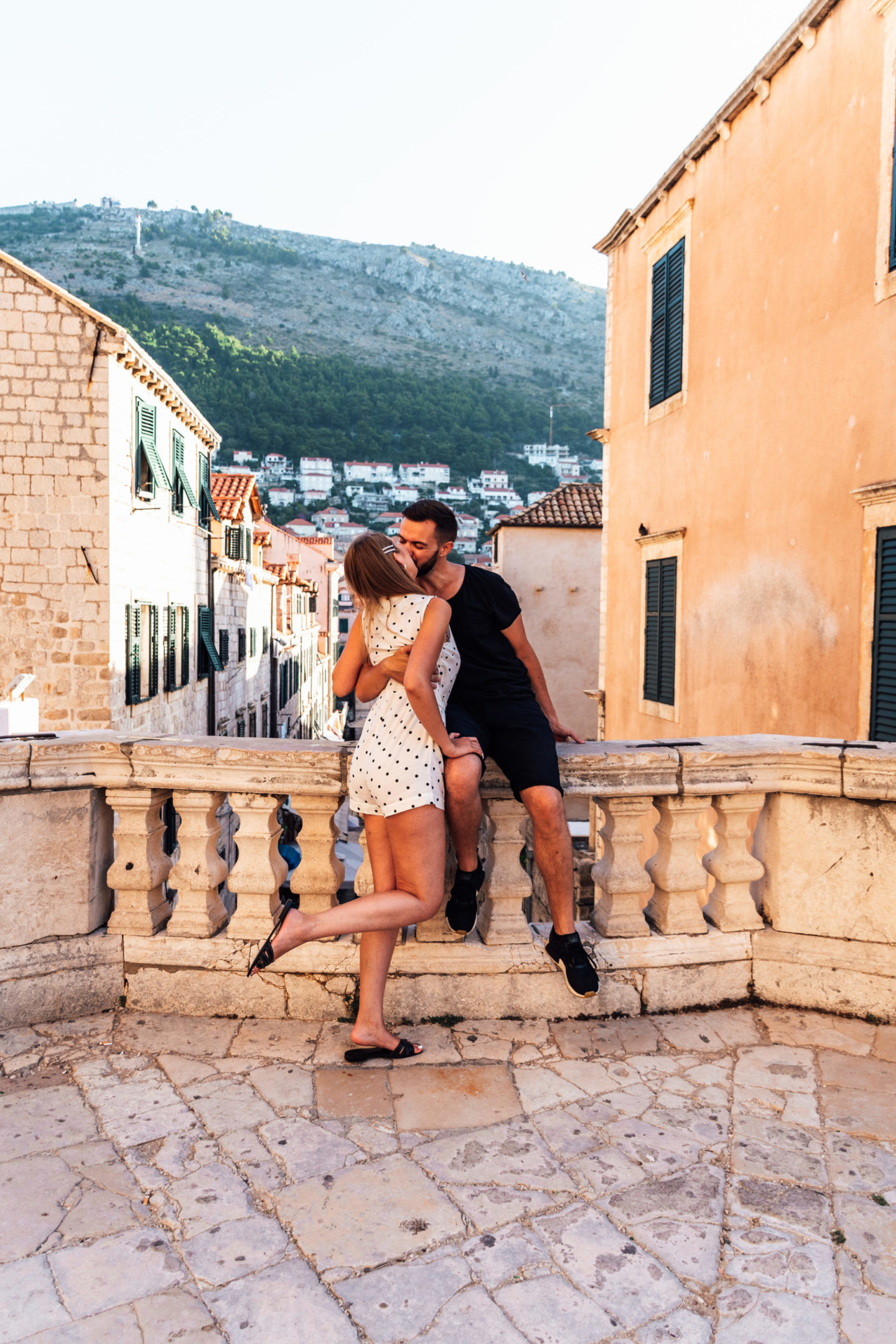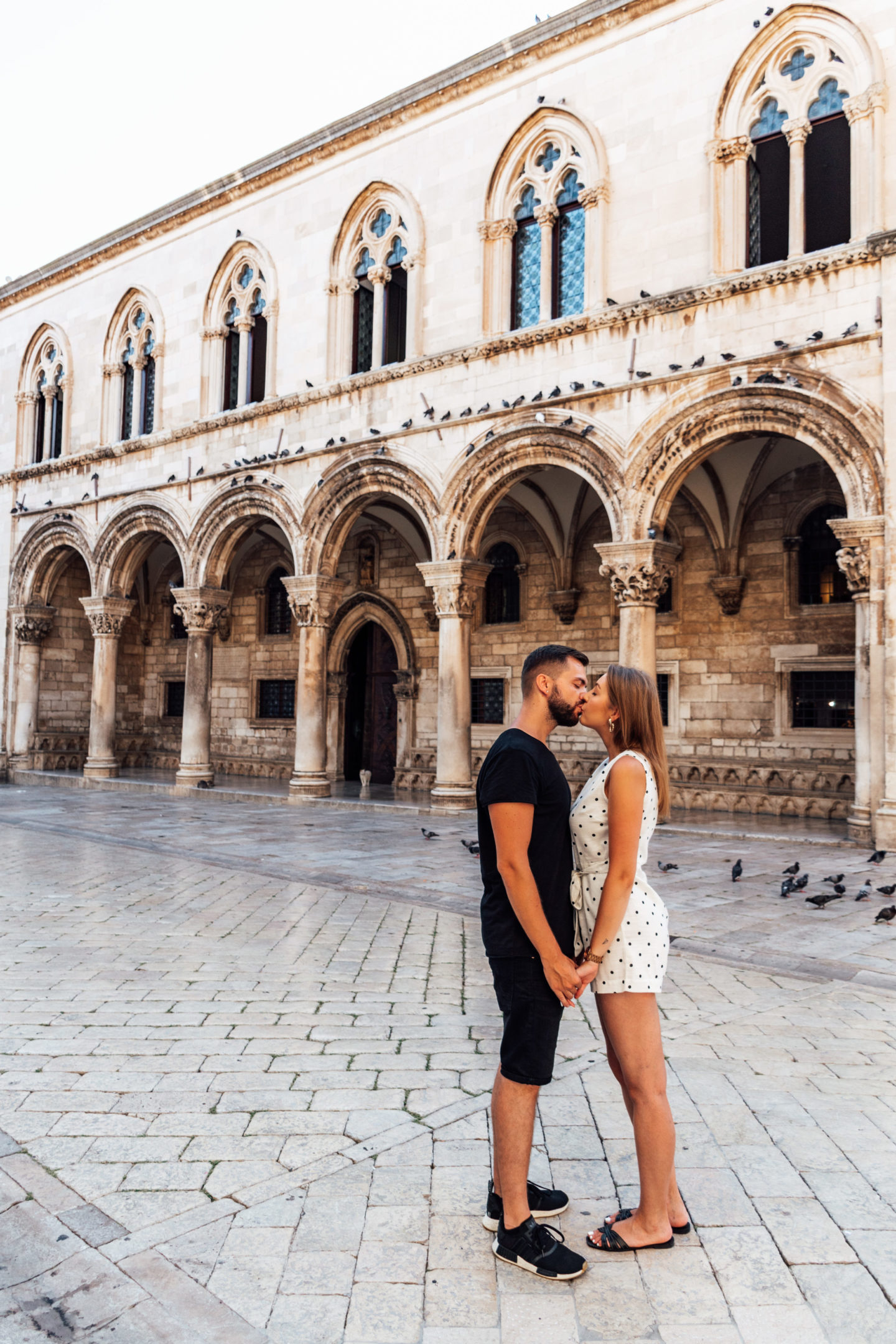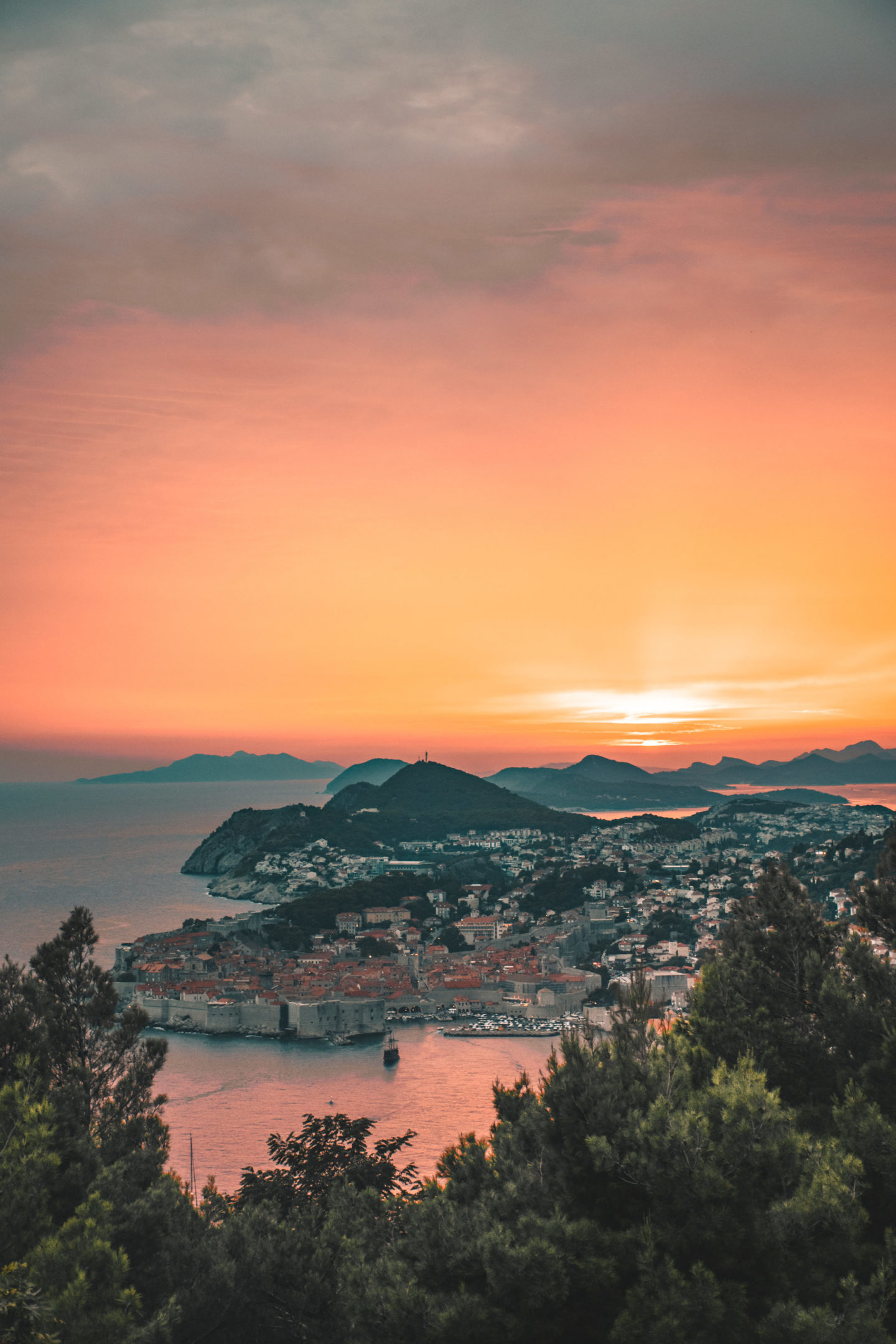 Behind the stand walls
Finally arrived in the old town, you quickly feel the hype around Dubrovnik. Numerous people surround you and crowd through the gates of the old town.
Behind the walls you will find such a beautiful place full of old buildings, great restaurants and countless souvenir shops. We immediately liked the old town. Despite the overwhelming crowd it was simply magical.
As we entered the old town shortly before sunset for the first time, we could explore all the beautiful places in peace and quiet and remember what we wanted to visit the next day in the early morning hours and still without the numerous tourists.
To be honest, I couldn't tell you a single sight within the walls by name. But what I can do is to assure you that you will see more than enough beautiful corners just by walking.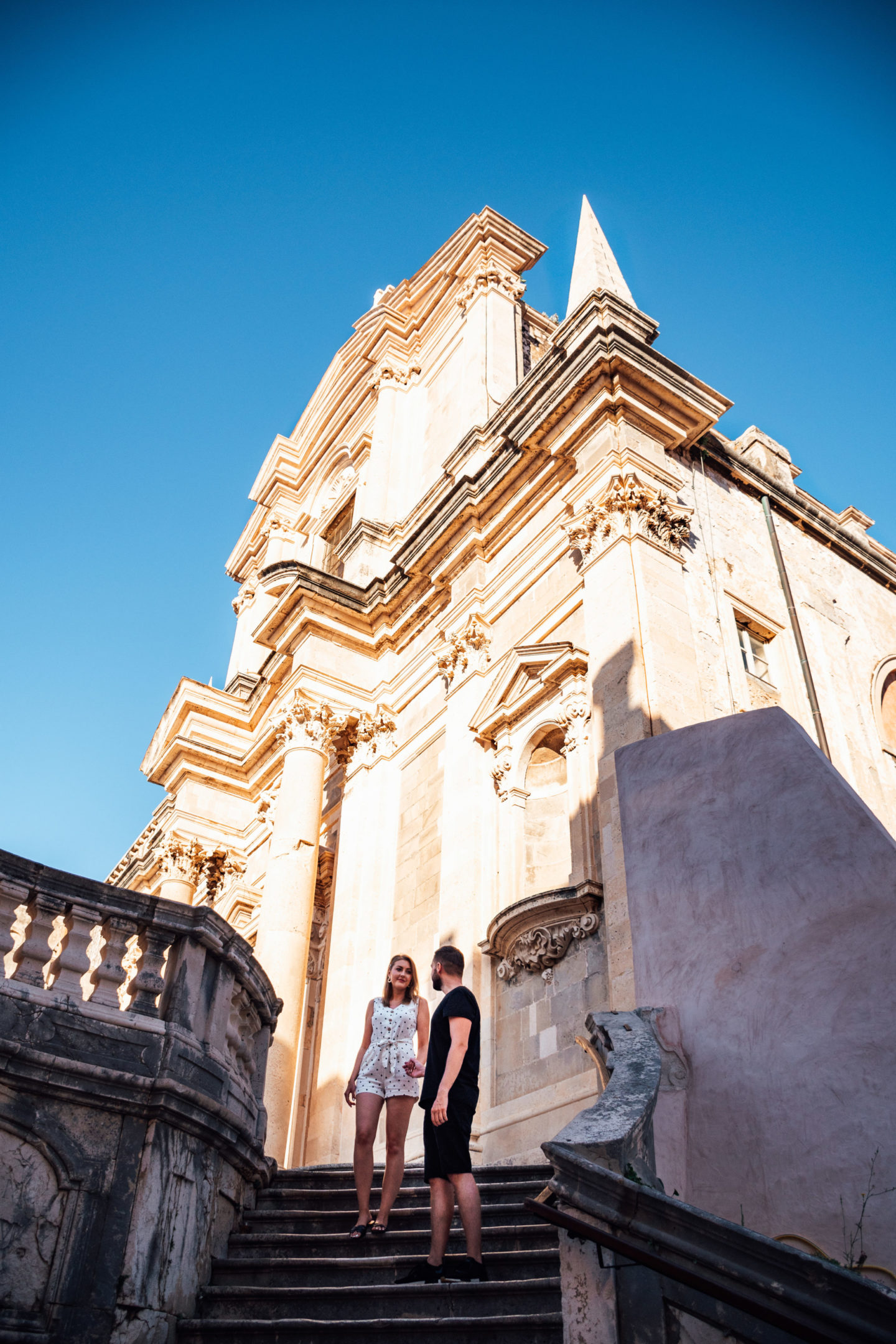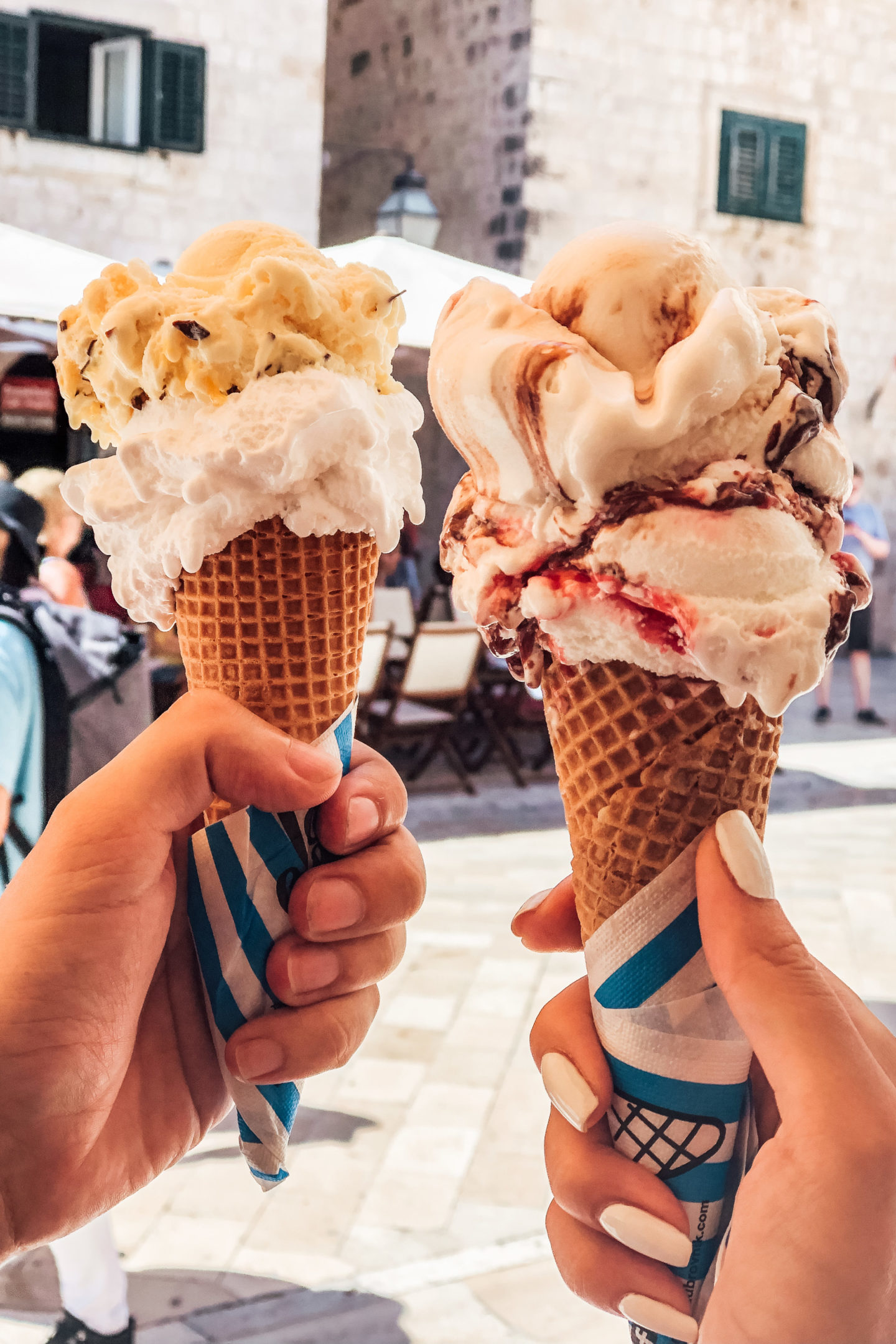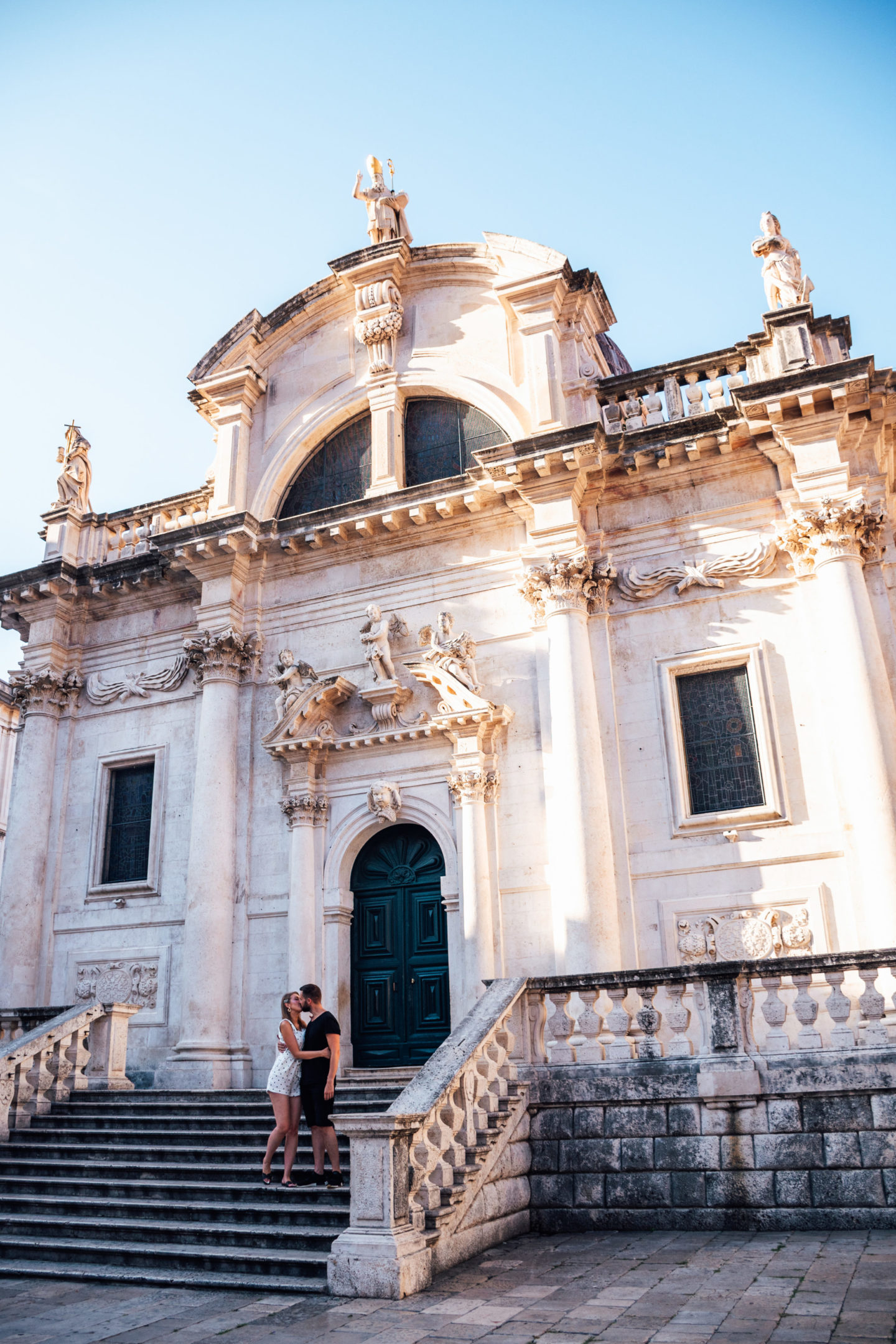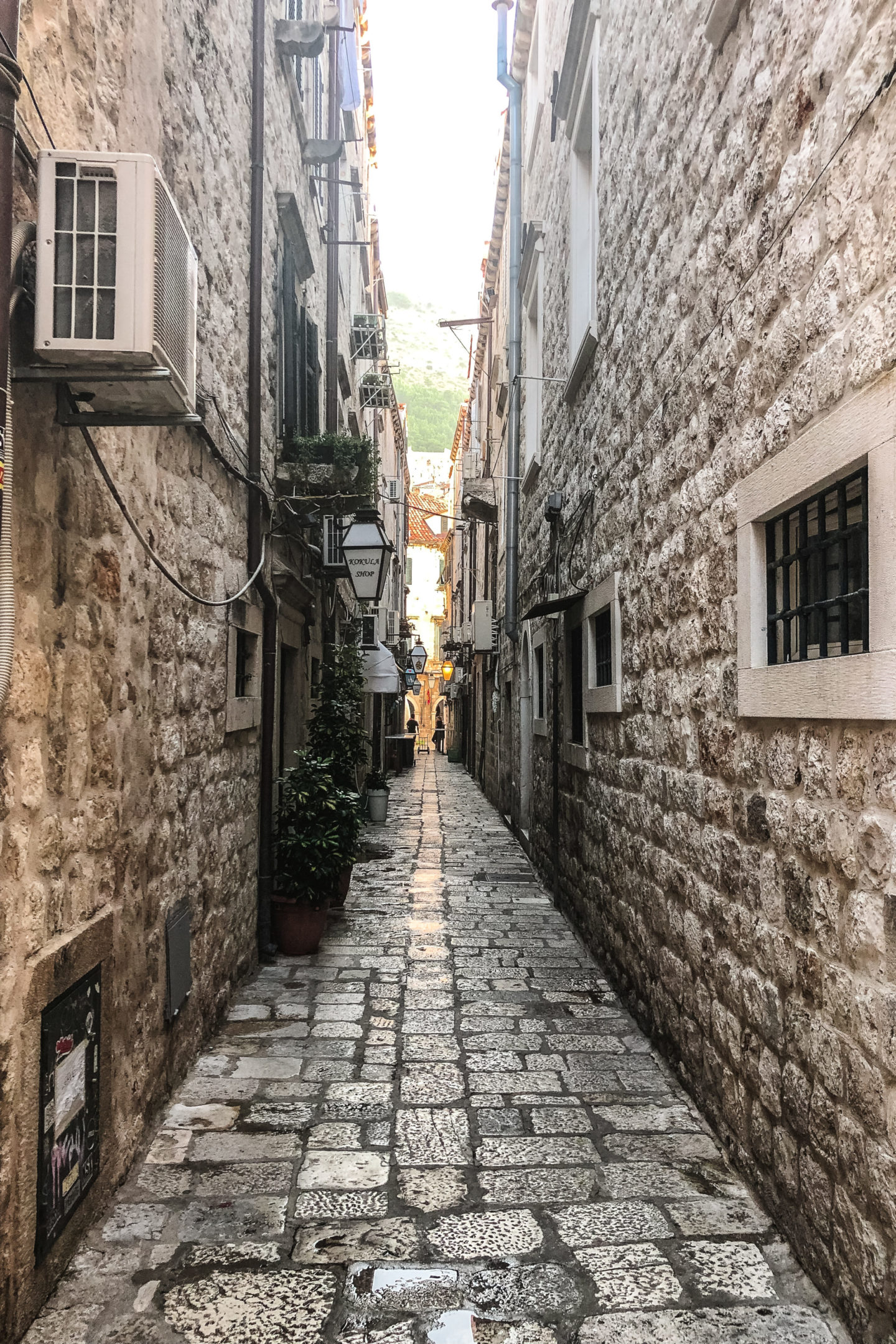 On the city walls
During the day from 8 a.m. there is the possibility to visit the city walls of Dubrovnik and climb them alone. The unpleasant thing is that you have to pay 200 kuna for it. So again 27.- € poorer.
Personally we considered longer whether we would like to grant ourselves this, particularly since we wanted to pay attention something to our travel budget. But since we were finally in Dubrovnik for the first time and don't know when we'll be back, we allowed ourselves a walk over the city walls of the old town.
The ticket can be paid directly on the spot and also with the card. Afterwards we go up to the city walls for an unforgettable experience. Depending on your personal preference, a visit lasts one to two hours.
It is in any case incredibly beautiful and unique. Even if the expensive entrance fee hurts a little, everyone should at least once enjoy the view from above. The view to the wide sea and the wonderful old town is too beautiful.
You shouldn't miss that.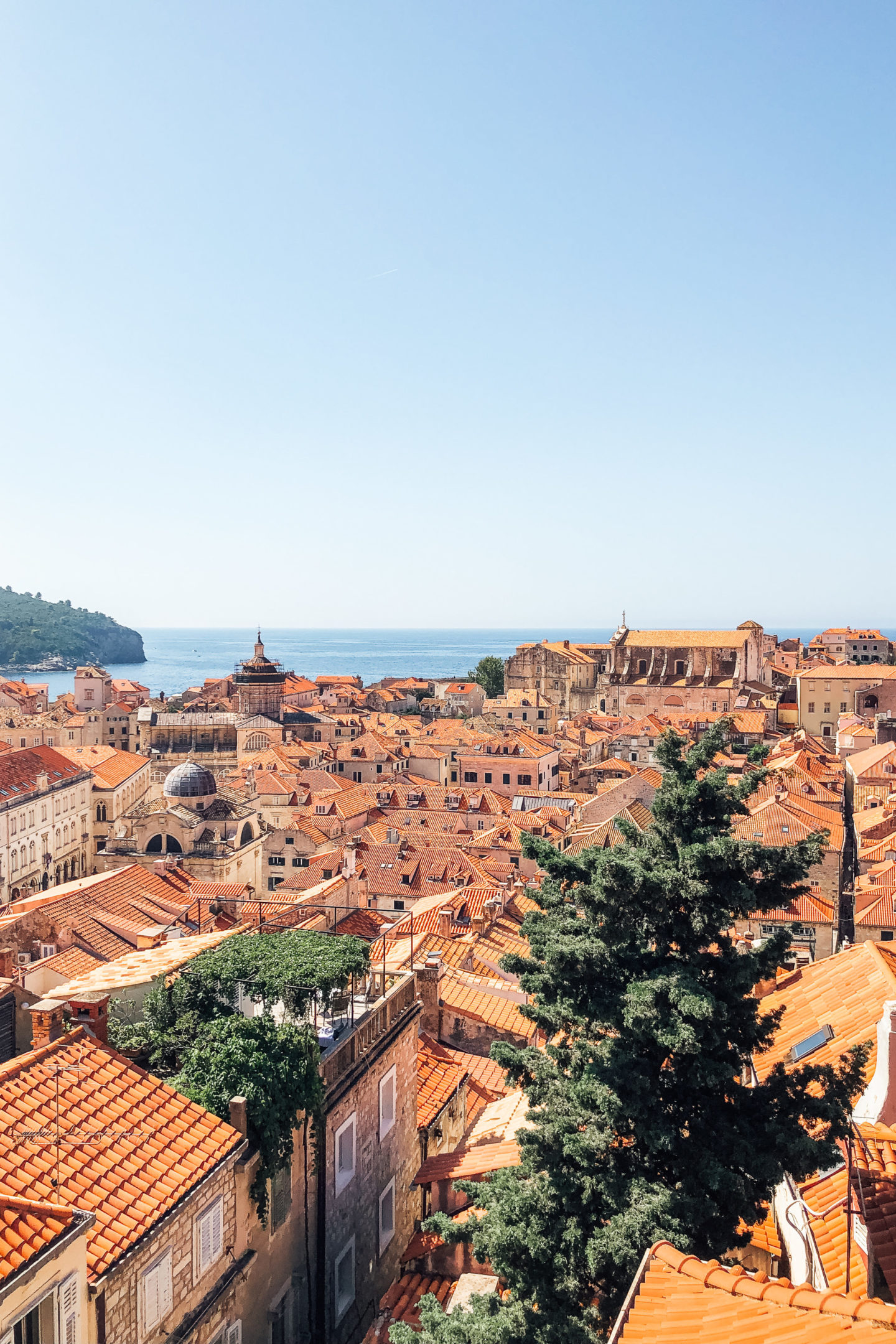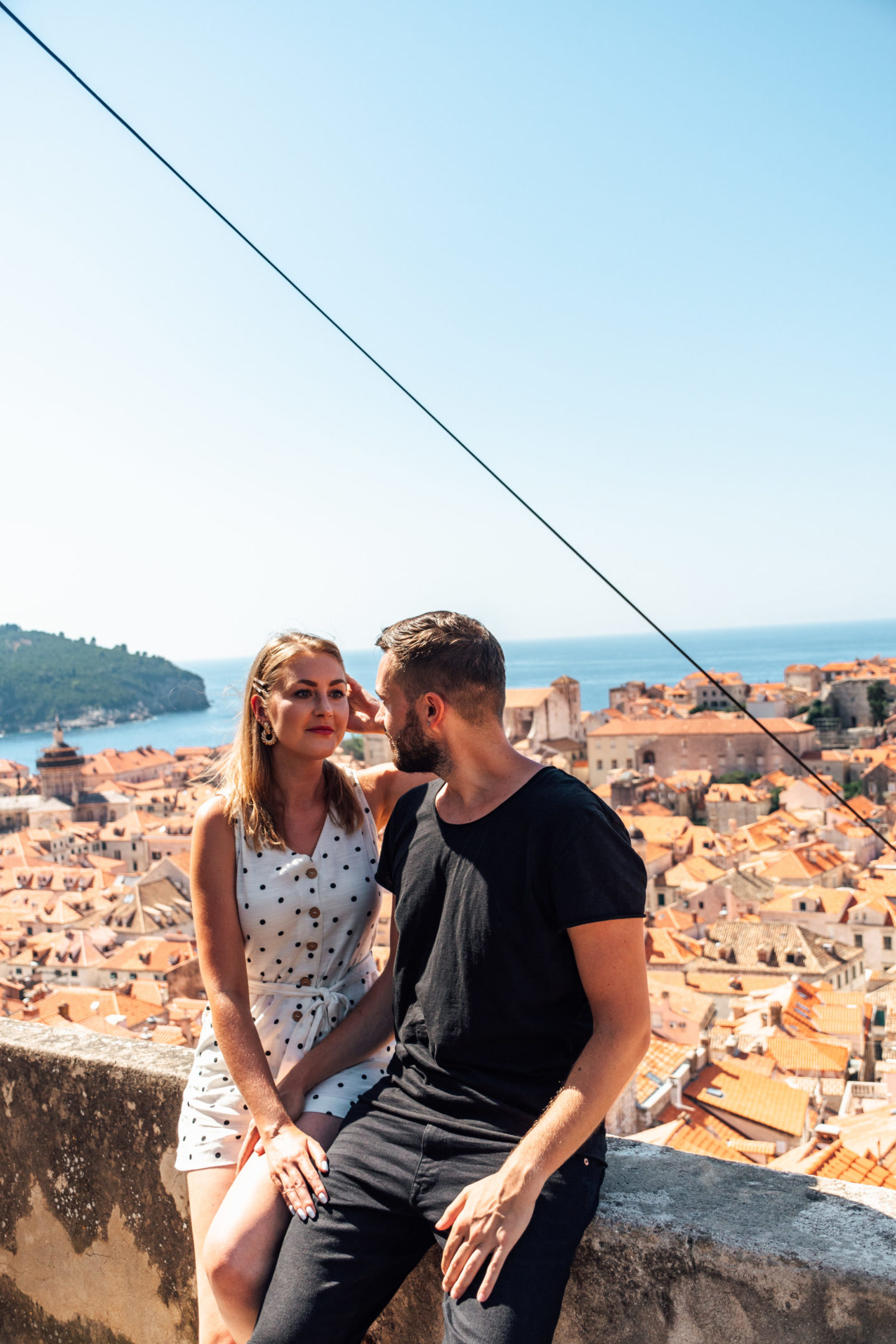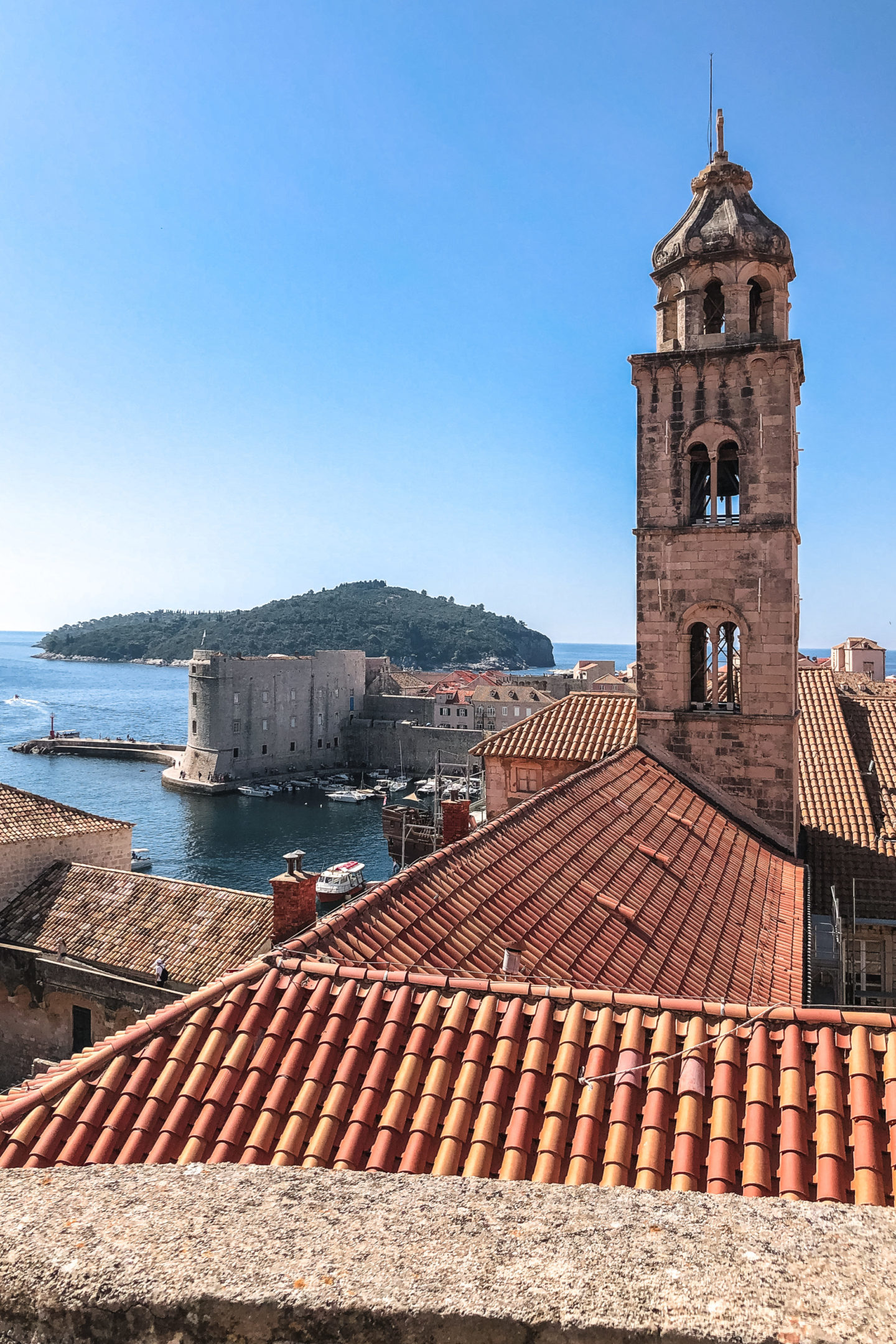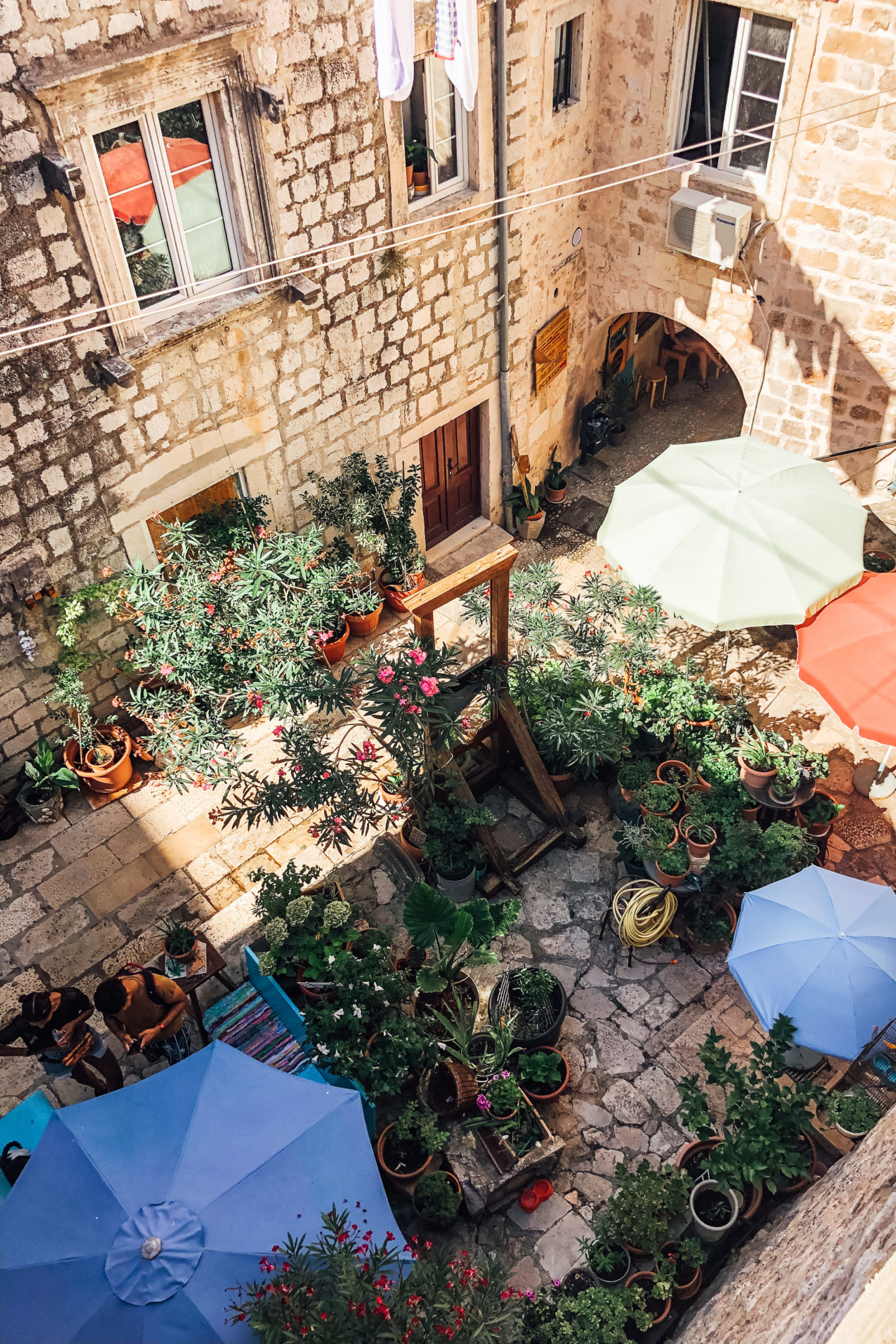 Is Dubrovnik worth it?
With the visit on the city walls we also ended our journey in Dubrovnik, whereupon we went in the direction of Split. Looking back we liked Dubrovnik extremely much and it was a great stay.
The delicious food, the fascinating old town, the magic of the place. It was beautiful. Unfortunately the old town is also very overpriced due to the hype, which you surely could also read out. Nevertheless I can recommend a short stop in Dubrovnik from the bottom of my heart. You will love it. Promised!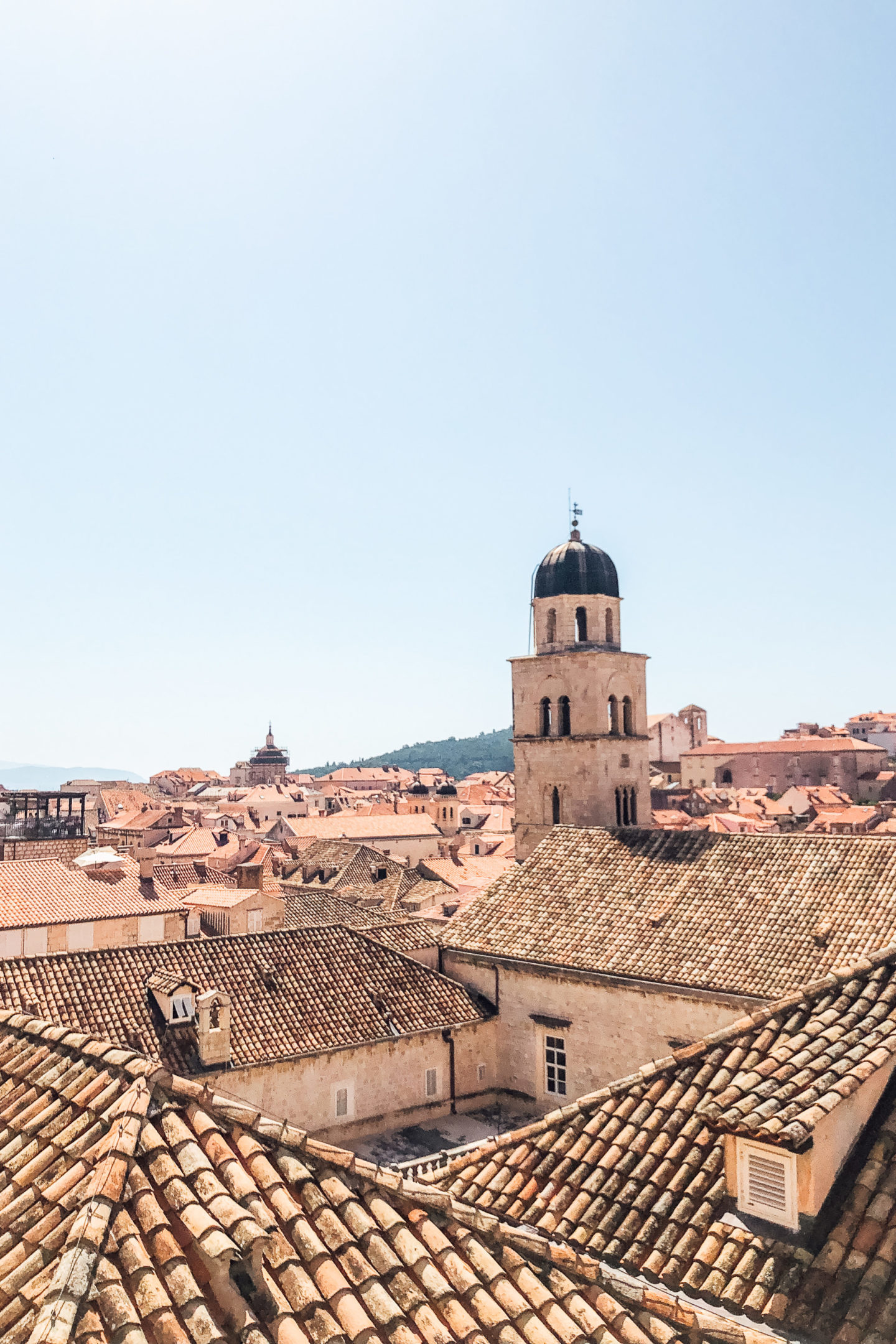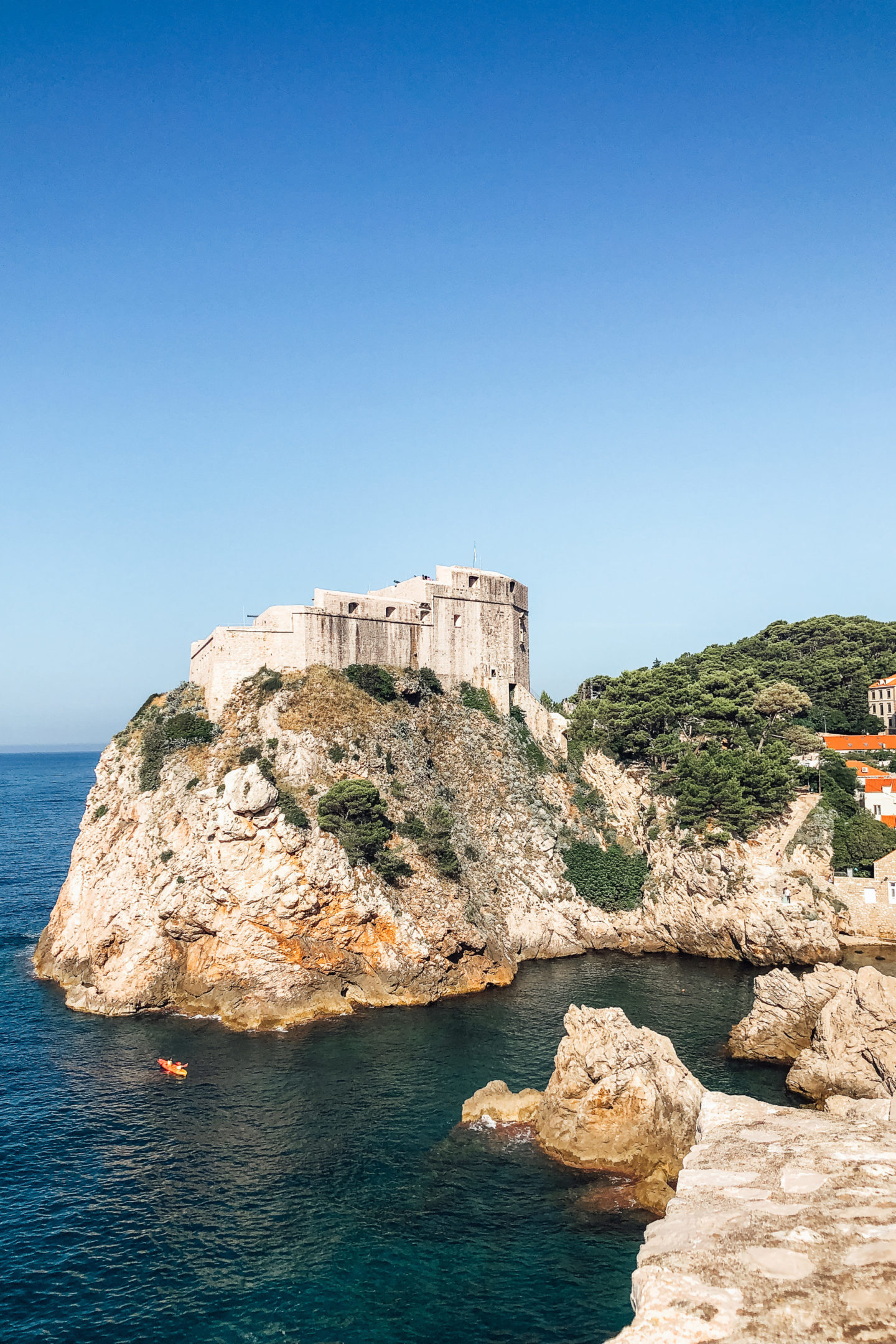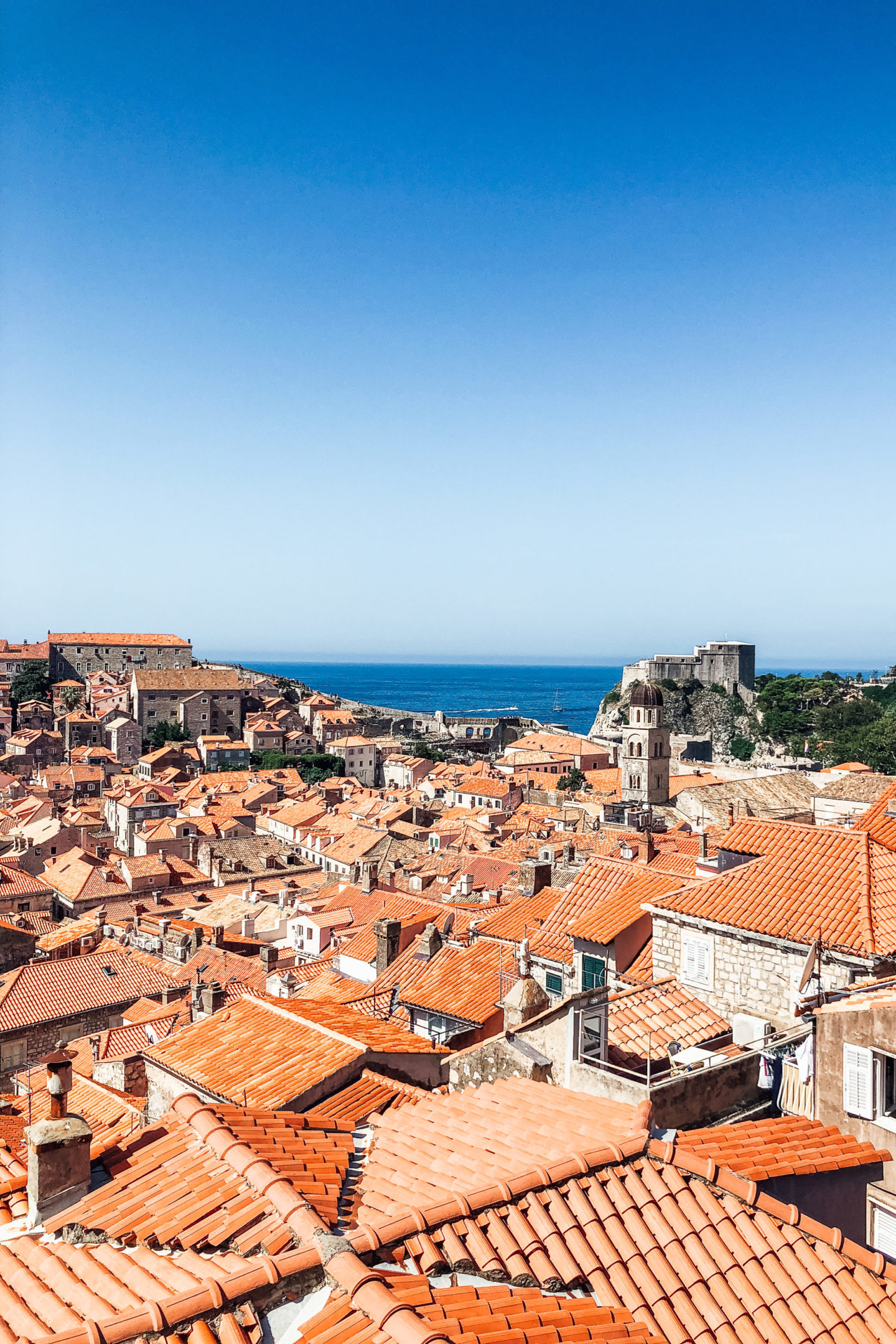 Costs in Dubrovnik
Approximate price in € and per person.
Airbnb cost per night (2 people): 63.- €
Waffles for in between: 8.- €
Ice cream for cooling down: 3.50 €
Drinks in the old town: 5.- €
Fast food in the old town: 12.- €
Dinner in the old town: 33.- €
Admission to the city walls: 27.- €
Fragen oder Anmerkungen?
Hast du noch weitere Fragen offen, die im Artikel nicht beantwortet wurden? Du kannst mir diese jederzeit gerne in den Kommentaren stellen. Ebenfalls würde mich deine Ansicht zum Thema interessieren. Hinterlasse mir einen Kommentar und lass uns darüber diskutieren.